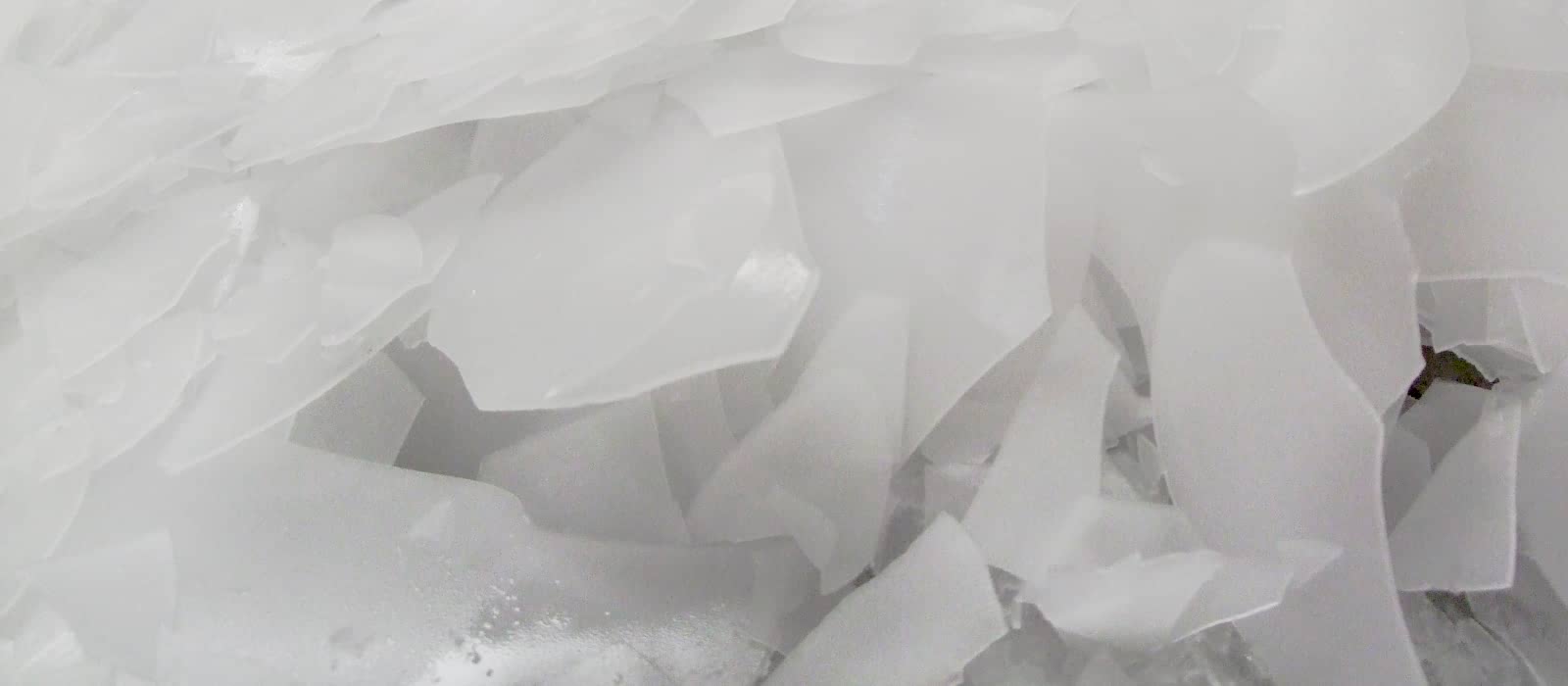 Industrial ice machines
Since 1989, Tucal has been a supplier to the most important fishing industries and fleets worldwide and provides solutions for the industrial production of flake ice to meat processing plants, bakeries and other industries.
Food production processes require big amounts of ice for food preservation, whether on board fishing vessels or in land-based factories.
We offer bespoke equipment adapted to the requirements of each project in terms of capacity, refrigerant, use, etc.
Industrial flake ice machines
Ice flakes are dry touch, so they remain separate and do not stick together.
Tucal manufactures flake ice machines with many diverse applications in fishing industries, meat processing, bakery, ice factories, etc., both for the product preservation and as support in different production processes.
Tucal manufactures equipment suitable for ice production using seawater or fresh water with salt addition.
The production capacity of Tucal flake ice machines goes from 1.000 to 10.000 Kg of ice in 24 hours.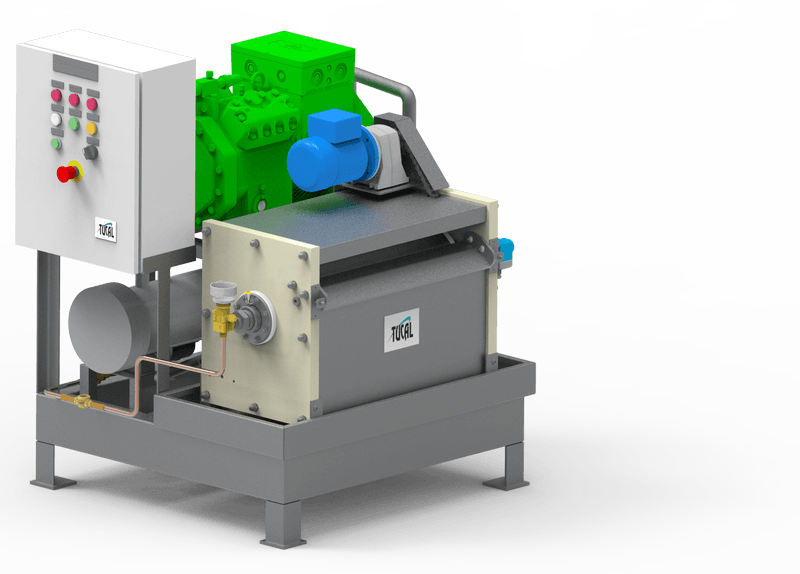 Flake ice compact systems
Tucal can supply compact ice machines, with the condensing unit mounted on the same bench as the ice machine or with remote refrigerating equipment.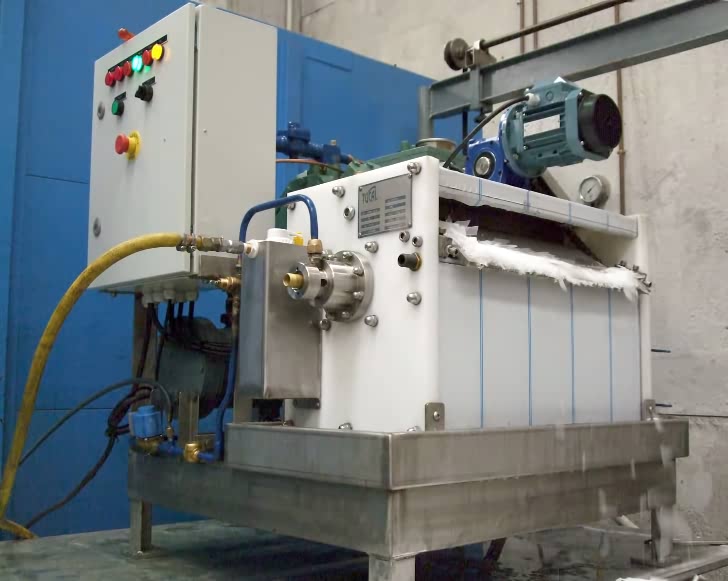 Ice machine with secondary refrigerant
Tucal has developed a flake ice machine that works with secondary refrigerants (Temper, Tyfoxit, Glycol…). This system increases the safety of the refrigeration equipment by confining Freon in the machine room, and it also simplifies the connection to centralised installations with natural refrigerants (ammonia, CO2…), in which case it is only necessary to adapt the heat exchanger used to cool down the secondary refrigerant.
Bespoke solutions for industrial ice machines
Containerised ice factories
Tucal supplies compact ice factories in maritime containers, with all the equipment required for autonomous operation. The unit is configured according to the customer's technical requirements and flake ice production demand.
The most common configuration for our customers is as follows:
Container above: machine room with Tucal ice machines; ice compactor and electrical panel; room with generator set and compressor unit; space for warehouse / office.
Container below: space for ice storage, isolated with 100 mm panel and refrigerated.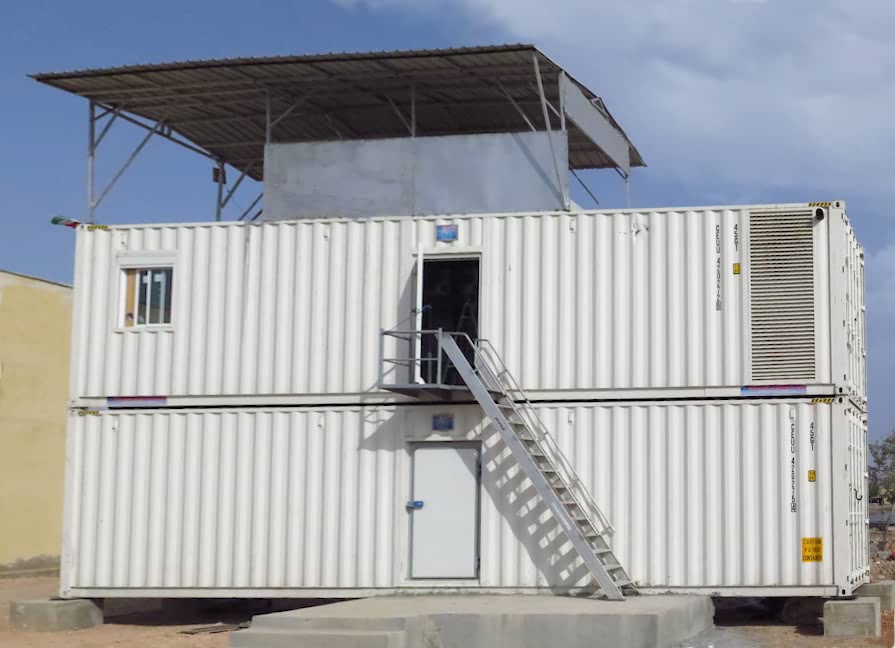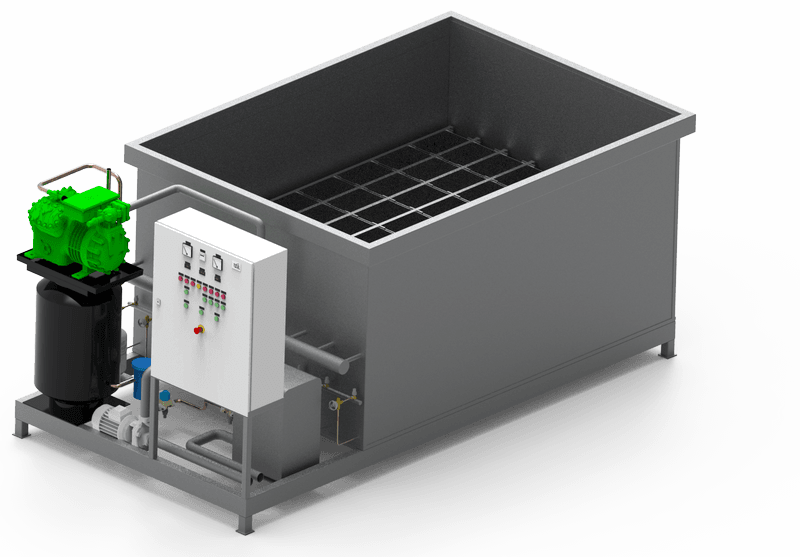 Industrial block ice machines
Tucal manufactures ice machines to produce regular ice blocks (15-32 Kg). This system consists of cells formed by aluminium plates with internal refrigerant circuit, a design that results in a quick process.
Units for small capacities are delivered in one block, leaving our factory with all the electrical and refrigerating connections. In the case of ice machines for bigger capacities, the water tank and the condenser are delivered separately, although the remaining assembling work to be done at destination is minimal.
These ice generators have a production capacity from 900 to 5.200 Kg in 24 hours.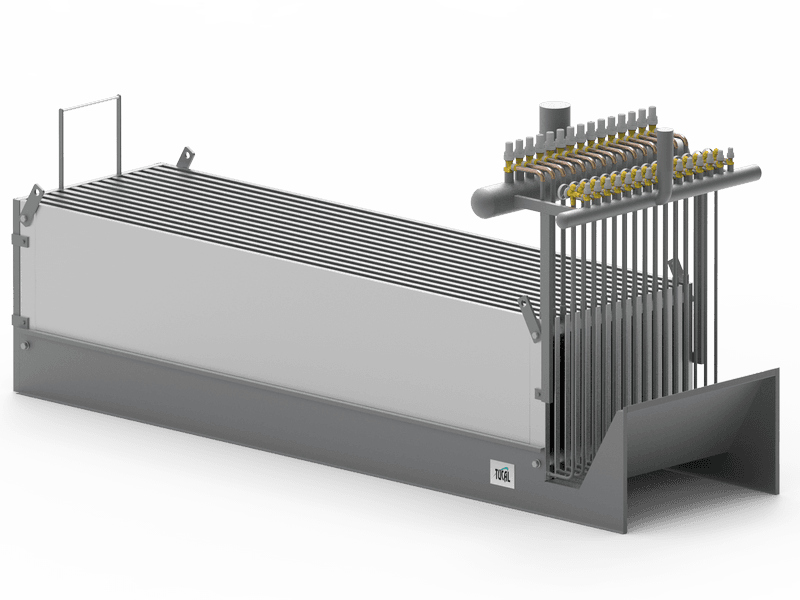 Ice water plants
Ice water plants with ice accumulation are a highly-efficient (COP) and versatile solution for industrial processes that involve both very high water cooling specific requirements and times with low or no demand, such as in dairy industries, air conditioning installations, fishing vessels, etc.
With the accumulation of ice water at times when there is no consumption, we obtain an energy reserve capable of giving immediate response to the peaks of consumption with an investment and operating costs much lower than those required by the conventional water cooling equipment.
High-quality freezing solutions designed to optimise production
Success stories in industrial ice machines