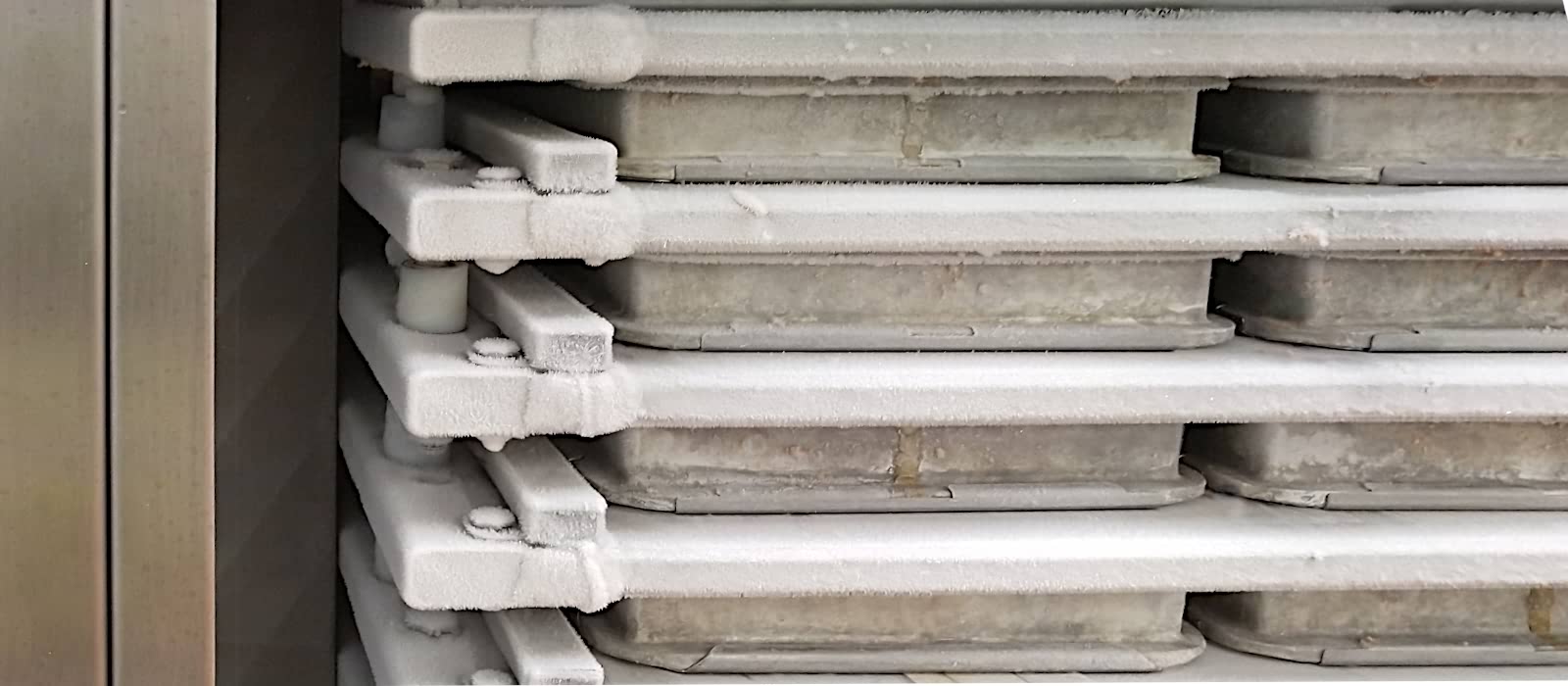 Quality in industrial refrigeration equipment
Tucal is a family-owned business focused on the design and manufacturing of industrial refrigeration equipment. Since 1989, our team of engineers and technicians has developed and supplied thousands of refrigeration units to both the industrial and marine sector.
Since our origins, Tucal has collaborated in projects with engineers, installers, shipyards and international distributors present in worldwide ports.
With over 30 years of experience in the naval and fishing sectors, Tucal has also developed land-based projects using all the know-how acquired from their robust equipment being subjected to the conditions on board.
Fishing industries and food producers trust Tucal solutions to overcome the most important challenges in refrigeration (direct contact freezing, ice production, water and air cooling…).
Efficient and sustainable freezing solutions
Less refrigerant
The refrigerant volume required for Tucal equipment is very low, and secondary refrigerants can also be used.
More robustness
We only use premium quality materials: stainless steel frame and accessories, aluminium of high mechanical and anti-corrosive resistance and HD PE500 polyethylene.
Service and reliability
Tucal engineers develop every project according to the customer specific needs, in an agile way and guaranteeing short and reliable delivery times.
Complete cycle in the EU
Tucal designs and produces every equipment at its factory in A Coruña (Spain), guaranteeing quick response from design to delivery.