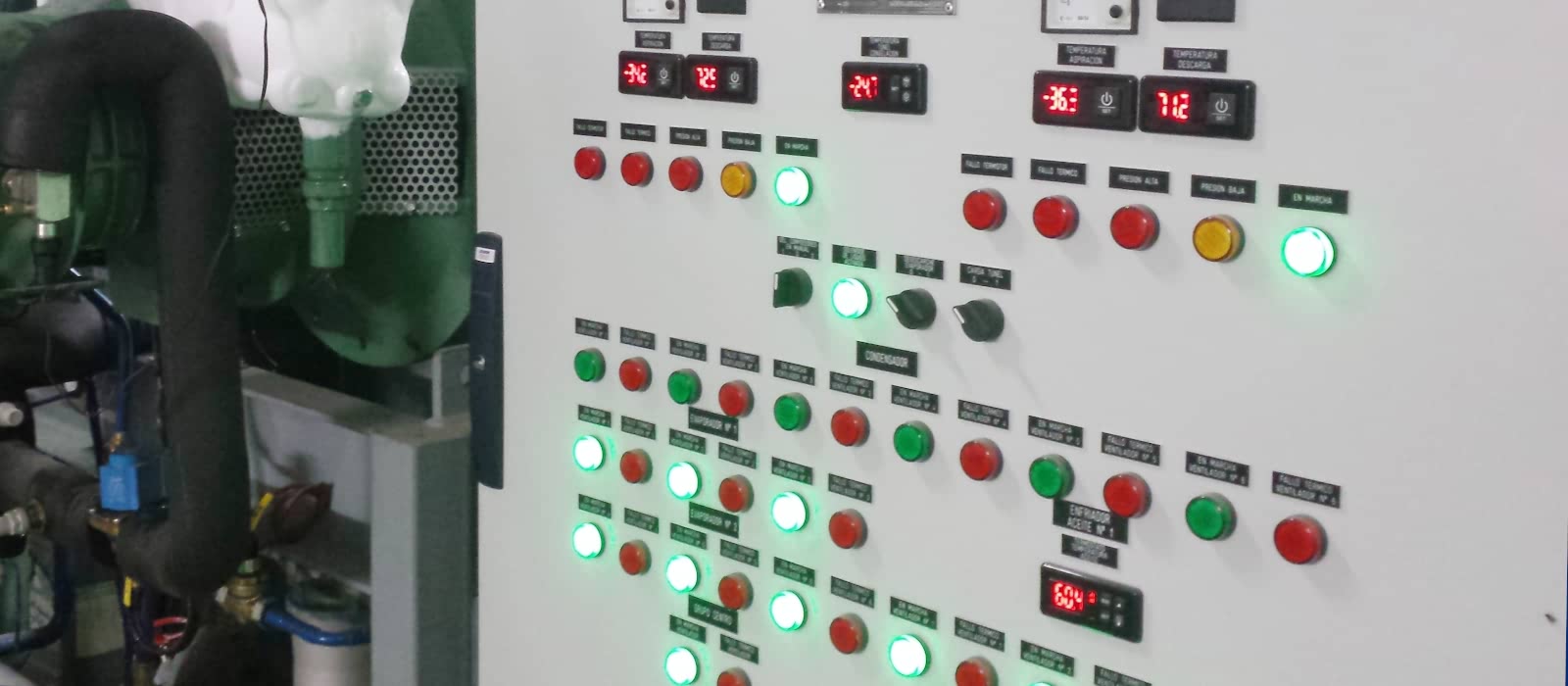 Compact systems for freezing and cooling
Since 1989, Tucal offers bespoke industrial refrigeration solutions in close collaboration with refrigeration installers, engineering companies and shipyards. As a result of our experience, we have designed and implemented compact systems for freezing, cooling and air conditioning in land-based plants, deep-sea fishing vessels and mixed cargo and passenger vessels.
Tucal supplies equipment to customers across the world and active in many diverse sectors: shipbuilding, food industries (fish, meat, dairy…), cold stores, logistic platforms, ice factories and other industries.
Compact refrigeration system
Tucal designs and builds customised refrigerating installations (according to the cooling capacity, available space…) with many diverse applications, whether for land-based installations or for service on board.
We can highlight the following applications of our compact refrigerating equipment:
Water chillers (for seawater or fresh water).
Blast freezers.
Plate freezers.
Brine immersion freezing systems.
Cold stores.
Fish holds.
Tucal designs configurations as compact and simple as possible (mounted over one single bench, whenever the size and project requirements allow it), aiming to simplify and minimise the works to be done at the customer's facilities.
The equipment leaves our factory with all the components —chosen among the leading brands in the market— assembled over a bench and with all the refrigerating and electrical connections. This lets us achieve the highest quality and longest useful life of our equipment, as well as it helps minimising the assembly at destination.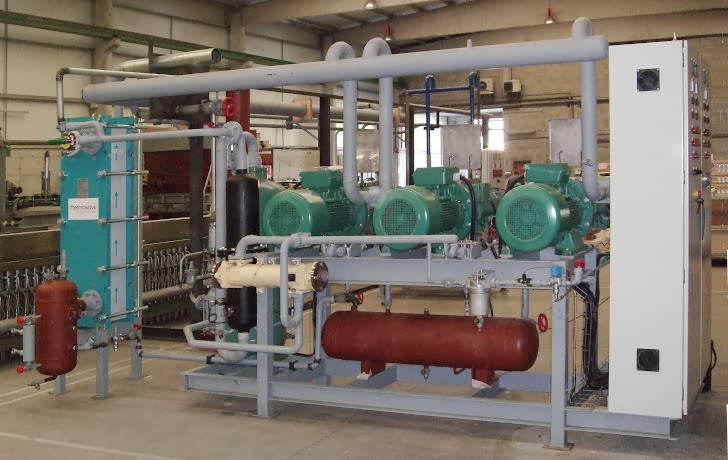 Bespoke solutions for refrigeration equipment
Industrial water chillers
Tucal designs and manufactures water chillers to be used in industries, whether land-based or on board. Every project is studied according to the customer specific needs.
RSW units (refrigeration of seawater) to process fish an shellfish on board ships.
Refrigeration of fresh water for food industries, air conditioning installations or for those processes that require technical water (wood, chemical…).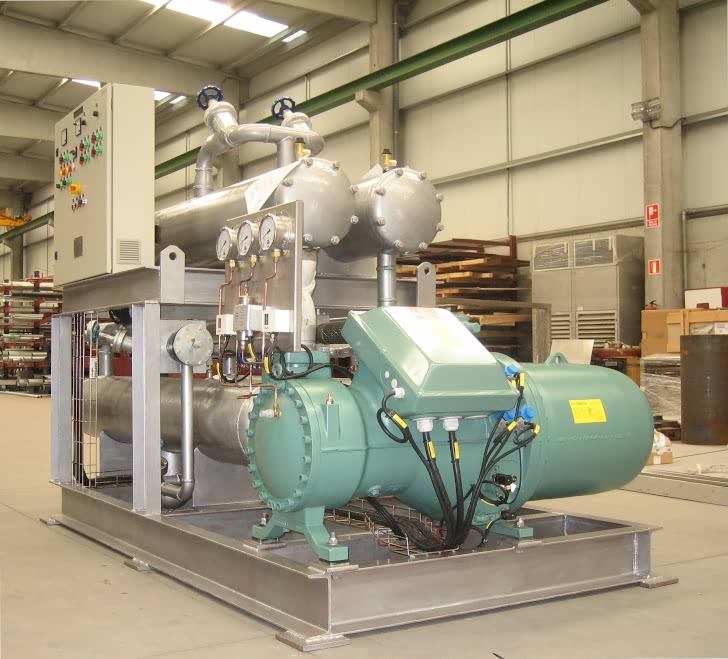 Compact Freezing systems
---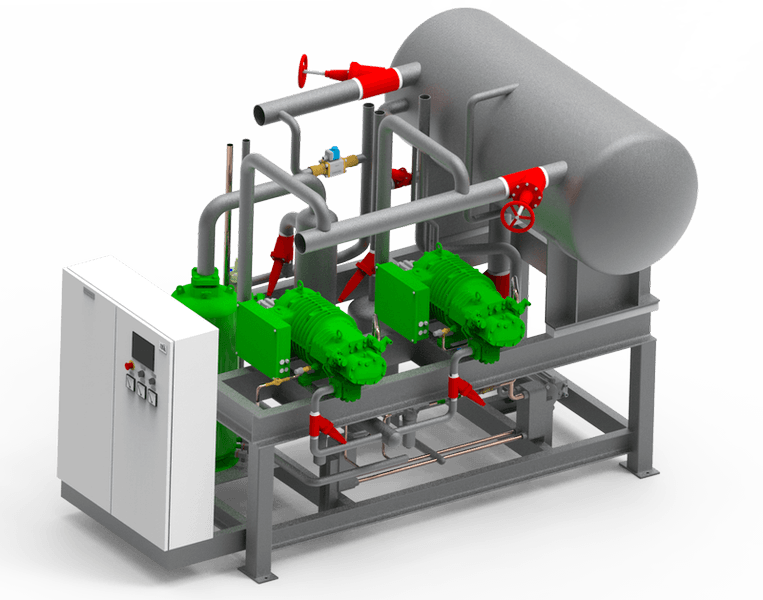 Our compact freezing systems are manufactured according to the plug-in philosophy.
We offer our customers the option to pre-assemble and test the complete installation at our premises and then we deliver complete blocks that can later be connected at destination in the simplest possible way.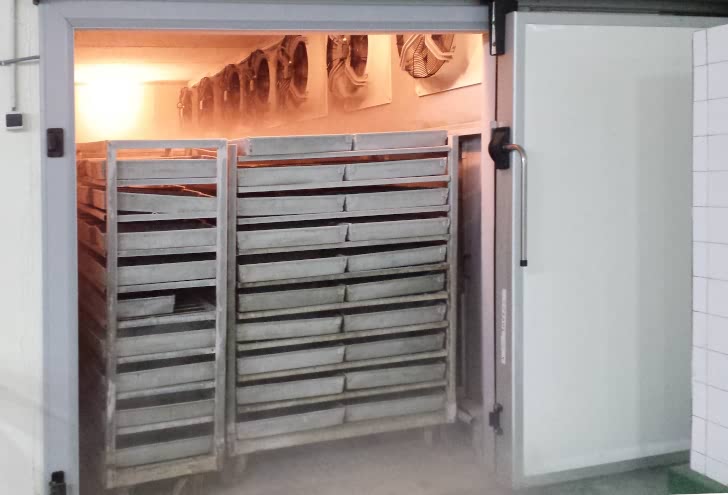 Blast freezers
The use of blast freezers in food industries allows quick product freezing. Tucal designs and manufactures static (without conveyor belt) and linear blast freezers (with one or more conveyor belts in cascade).
This equipment, designed according to the customer specific needs, is used to freeze many diverse products: fish and shellfish, meat, fruits, legumes, ready meals, etc.
High-quality freezing solutions designed to optimise production