Containerised ice factory
Project: Ice factory
Engineering company: MacAlister, Elliott & Partners, Ltd
Customer: Pontus Marine, Ltd. (Somalia)
Date: 2015
Since 1989, Tucal has designed and manufactured machines to produce flake ice, essential for the preservation of fish. For those cases where the civil construction is challenging, or whenever a portable installation is required, Tucal has developed a system integrated in maritime containers with all the equipment required for an autonomous operation.
MacAlister, Elliott & Partners, a consultancy specialised in sustainable fishing and aquaculture, ordered Tucal a project to supply the fishing communities in Northern Somalia with flake ice.
Four ice machines with a capacity of 2.500 Kg/24 hours each, serviced by two independent refrigeration circuits, were installed in the upper container. The ice machines are placed over an ice compactor that gives the option to produce flake or compacted ice.
A 100/110 kVA (80/88 kW) power generator was installed for the energy supply, and there is also a compressing unit to keep the storage area at low temperature. The upper container also includes an office for reception and administrative tasks, with direct access to the main electrical panel (although the entire factory is controlled automatically).
The 40' container with ice production area, office and power generation is placed over another container prepared for storage, both of them connected by stairs. The storage area is isolated with sandwich panel and the temperature is kept low thanks to the compressing unit placed in the power generation area and a forced air evaporator.
"I am not aware of any other ice plant that works in this way (…). It is ideal for the hot conditions found in Somaliland. We are delighted", explains Stephen Akester, director of MacAlister Elliott & Partners Ltd.
"This ice plant will play a vital role in the development of our indigenous fisheries sector, which will benefit Somaliland and also secure the supply of a nutritious and sustainable food resource", states Mohammed Yusef, CEO of Pontus Marine.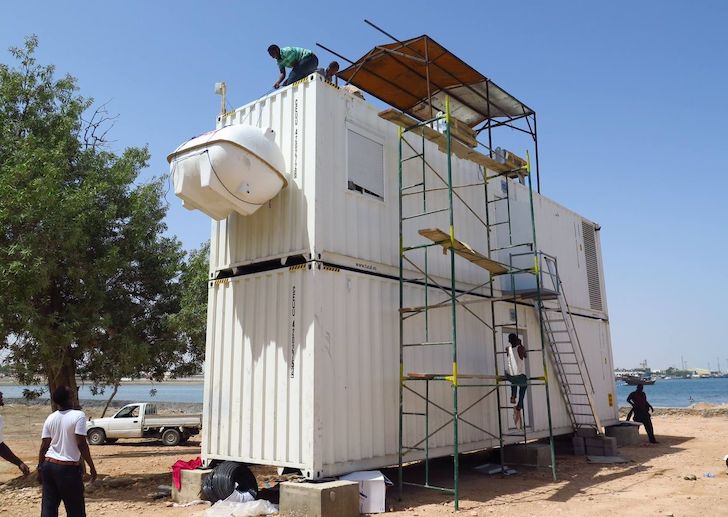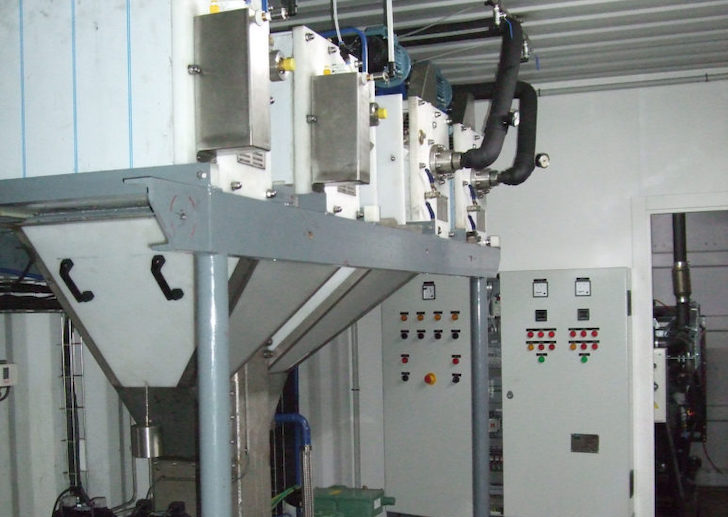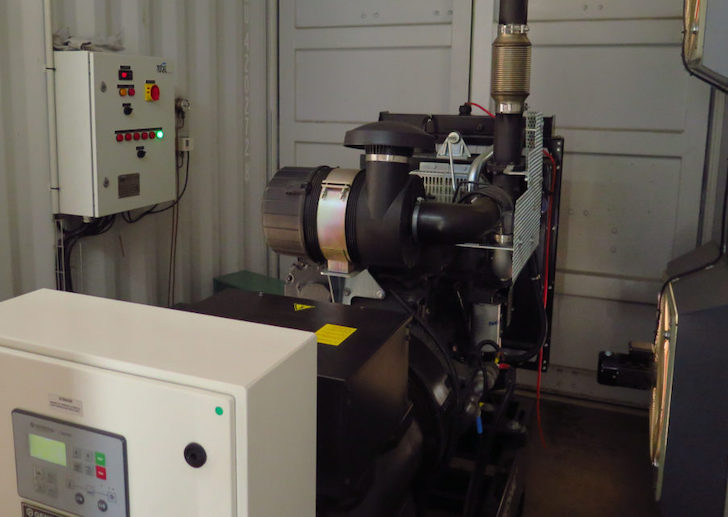 High-quality freezing solutions designed to optimise production