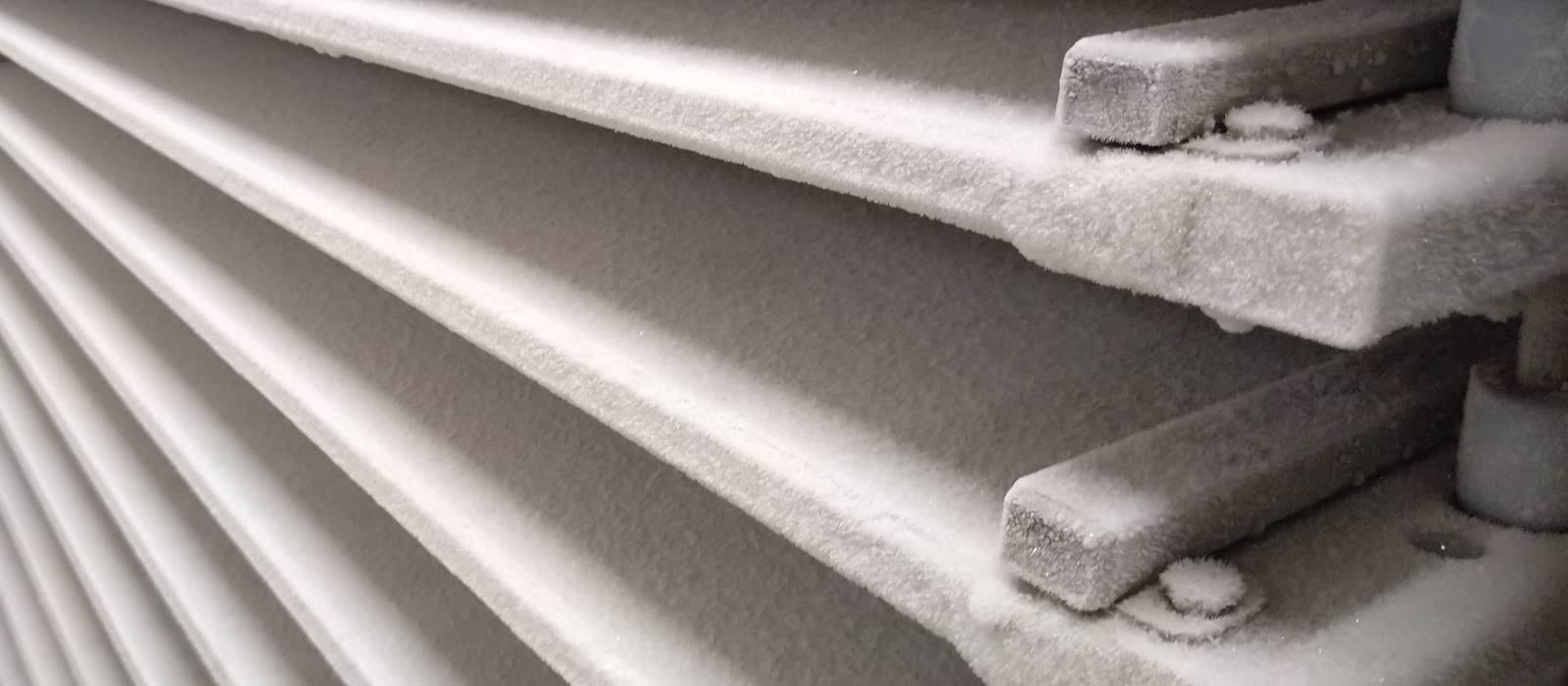 Horizontal plate freezers – HPF
Plate freezers work by direct contact between product and plates, fitted with an internal refrigerant circuit. Thanks to direct contact, the freezing cycle using plate freezers is done very rapidly and efficiently and we can achieve high capacities with cost savings in the initial investment, energy consumption and also in space.
The plate freezing technology enables a much quicker process than those based on air circulation plus an optimum quality final product. Since there is no forced ventilation, the product does not dehydrate or loose weight throughout the freezing process, allowing to keep its internal structure practically intact.
Freezing technology that guarantees the highest quality
Horizontal plate freezers are used to freeze product in metallic trays, whether loose, in bags or packed in a wax carton. Horizontal plate freezers let the user freeze the product in uniform blocks with optimum quality and the minimum energy cost.
This model of plate freezer also offers great versatility, since it is possible to use trays of different sizes during the same freezing cycle as long as the plate distance is enough and the thickness of trays in each station is uniform.
Tucal can design bespoke solutions (for land-based industries or for service on board vessels), according to the amount of stations, plate dimensions, plate distance or type of refrigerant (ammonia, Freon –pumped or direct expansion-, CO2 or secondary refrigerants).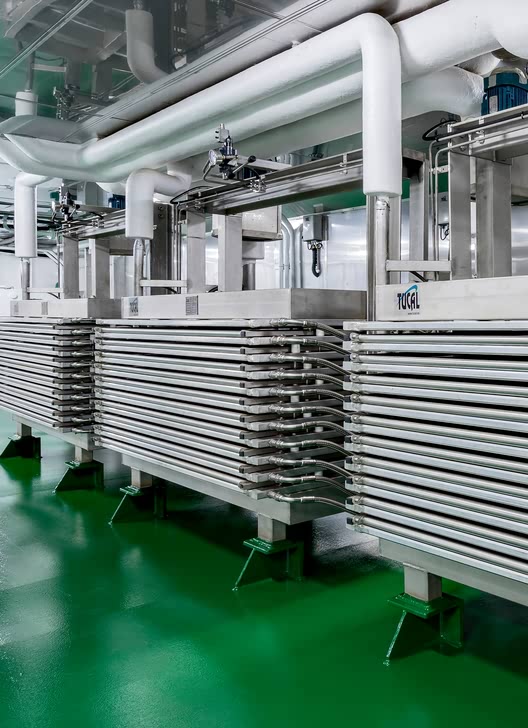 Cost effective and energy efficient freezing solutions
Tucal offers plate freezers worldwide, either for small or big volumes, produced in the EU with top quality materials and a robust and neat design, conceived for a long life.
Stainless steel frame and accessories.
Extruded aluminium plates of high mechanical and anticorrosive resistance.
Antistatic Teflon hoses with stainless steel braiding protection.
Stainless steel plate-hose threaded connectors, more secure.
Stainless steel screws and hydraulic pipeline.
Options for horizontal plate freezers
---
Isolation cabin manufactured with sandwich panel with 40 Kg/m3 polyurethane core and stainless steel inside/outside finishing. Closing by means of curtains or by doors.
Custom made metallic freezing trays. They are supplied together with a pneumatic tray ejector manufactured of stainless steel.
Customised solutions for horizontal plate freezers
Compact horizontal plate freezer – HPF-C
Tucal designs and manufactures horizontal plate freezers assembled together with the refrigeration equipment, as an autonomous system tailored designed according to the project requirements: capacity, type of refrigerant, temperatures, etc.
For small capacities, the equipment can be placed at the rear of the cabin (Mini-HPF-C), whereas for bigger capacities it is delivered connected at one side (HPF-C). The required space and investment are in every case the minimum ones.
One of the main advantages of these compact plate freezers is the 'plug-in' delivery approach, in which minimum and very simple jobs are carried out at the customer's facilities.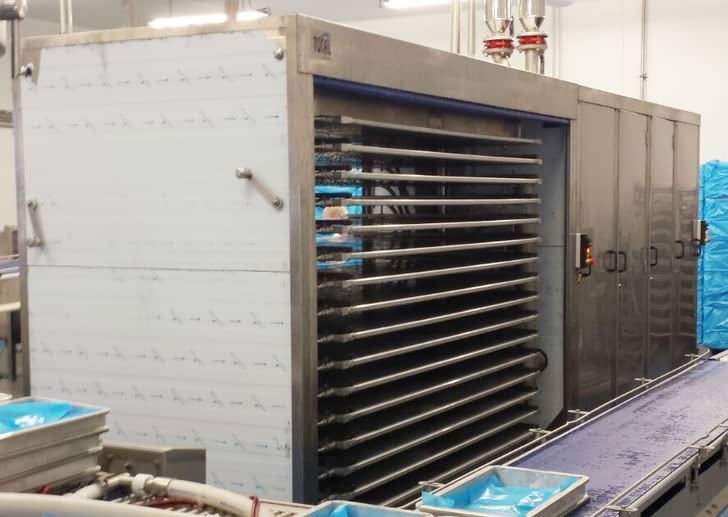 Freezing trays and automatic ejector
Tucal freezing trays are made of stainless steel, with a robust design which allows an intensive use under adverse conditions. They are supplied together with a pneumatic ejector for easy handling and longer useful life of the freezing trays.
Both the freezing trays and the ejector are manufactured according to customer specification: block size and type of freezing (loose product or packed in a wax carton).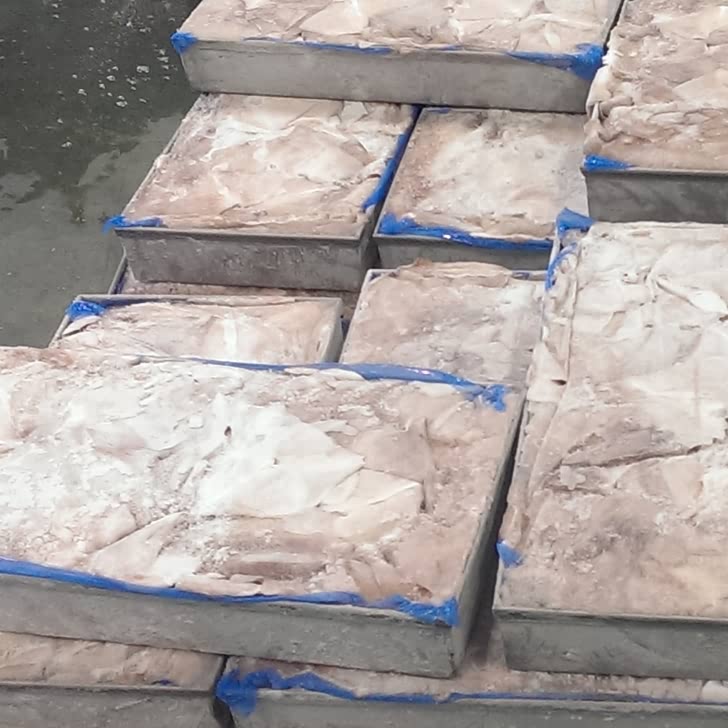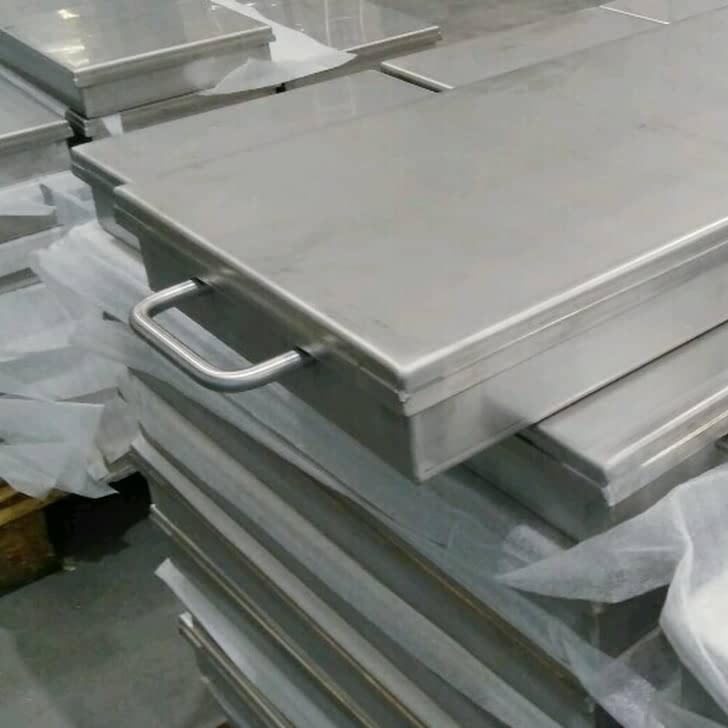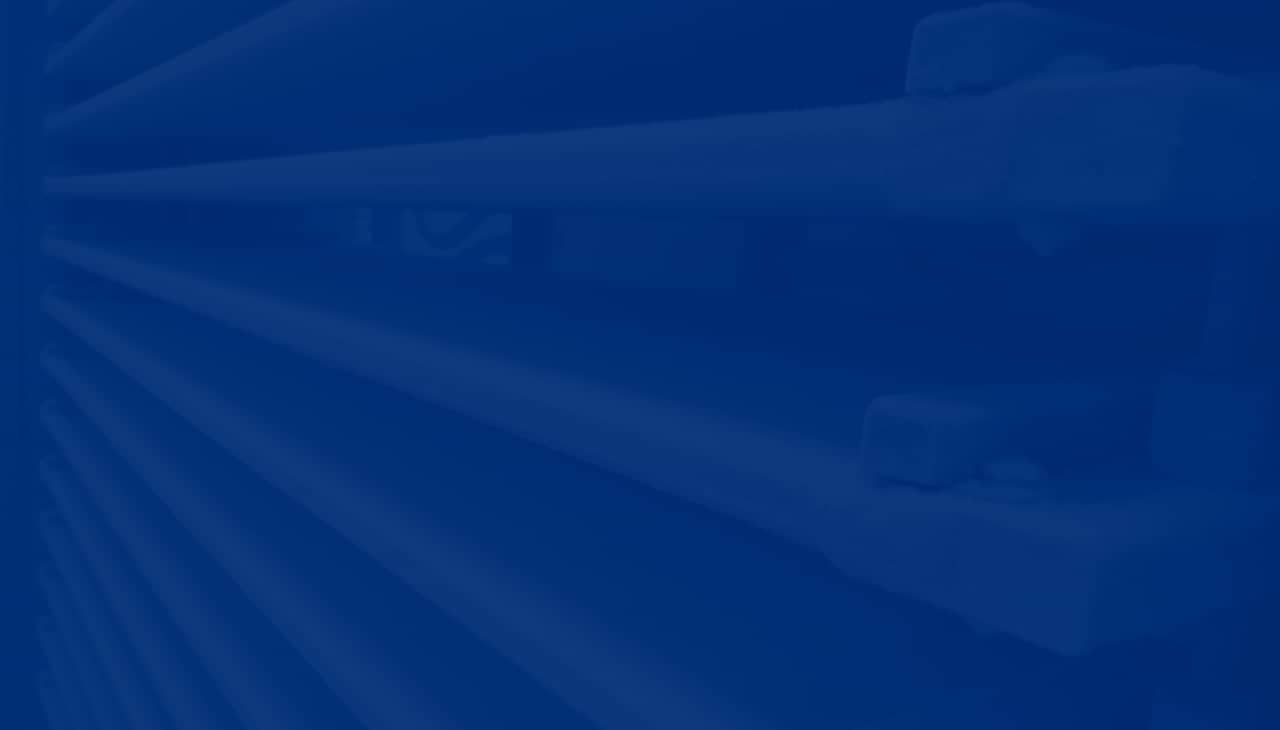 IQF Plate Freezers (Individual Quick Freezing)
As an alternative to air freezing systems (blast freezers), Tucal has designed and developed equipment for the individual quick freezing (IQF) of flat, thin product by direct contact.
Each static plate has its own cycle and it is continuously at regime temperature (between -35 and -40°C), which results in very short freezing cycles, since the process starts immediately as soon as the product is loaded over the plate.
The product is kept under optimum conditions thanks to the combination of the individual treatment (IQF) and direct contact freezing, avoiding the dehydration which is characteristic of the freezing systems working by forced air.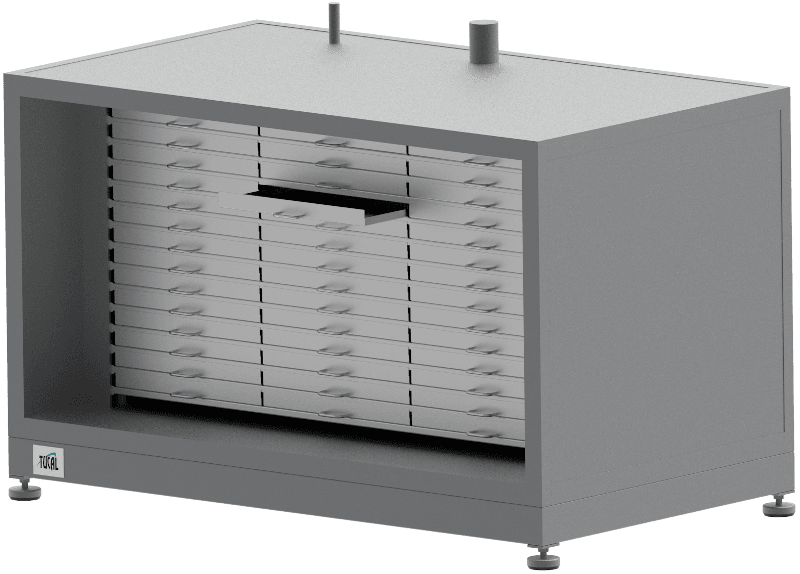 IQF Plate freezers: easy maintenance and optimised consumption
Tucal can develop bespoke solutions according to the amount and size of plates, the plate distance and the type of refrigerant.
The following options can be offered:
Refrigerant type and injection system: by means of thermostatic expansion valve or pump circulation.
Compact plate freezers, with the corresponding condensing unit attached.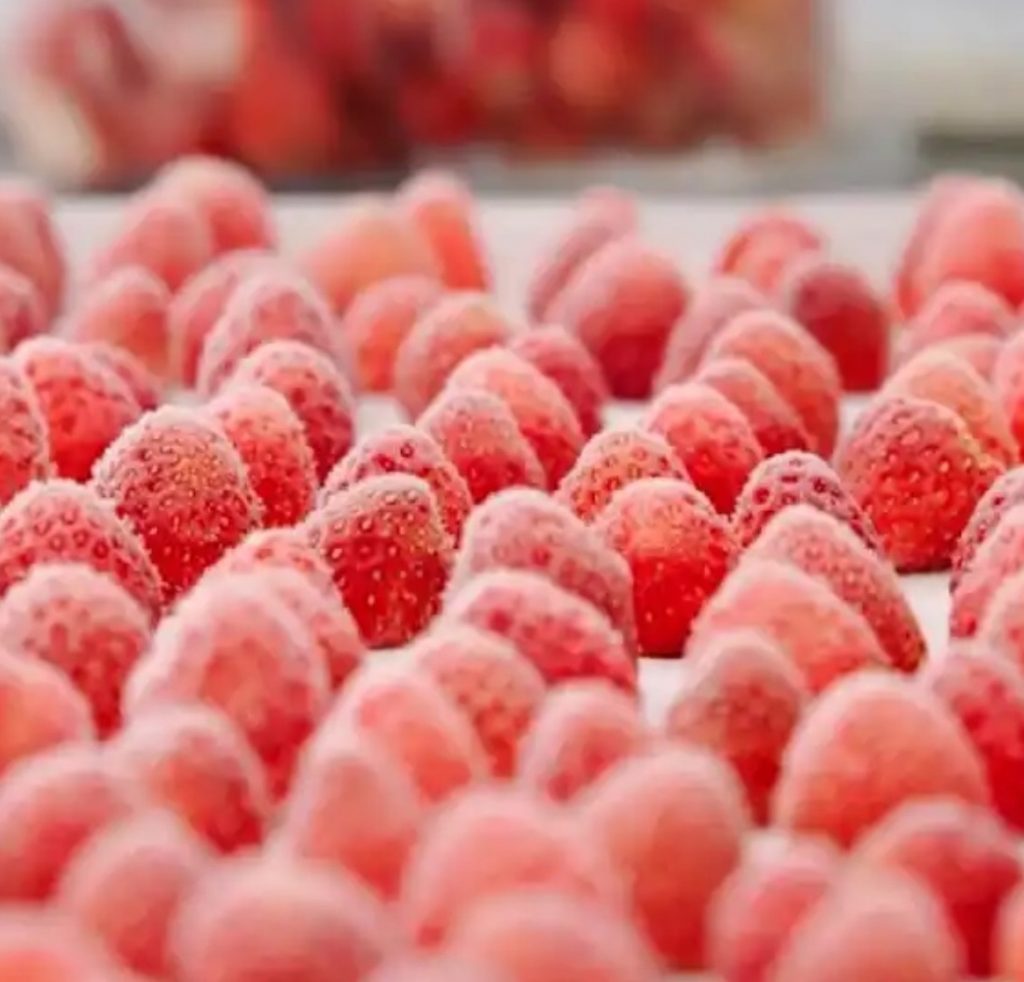 High-quality freezing solutions designed to optimise production
Success stories in horizontal plate freezers