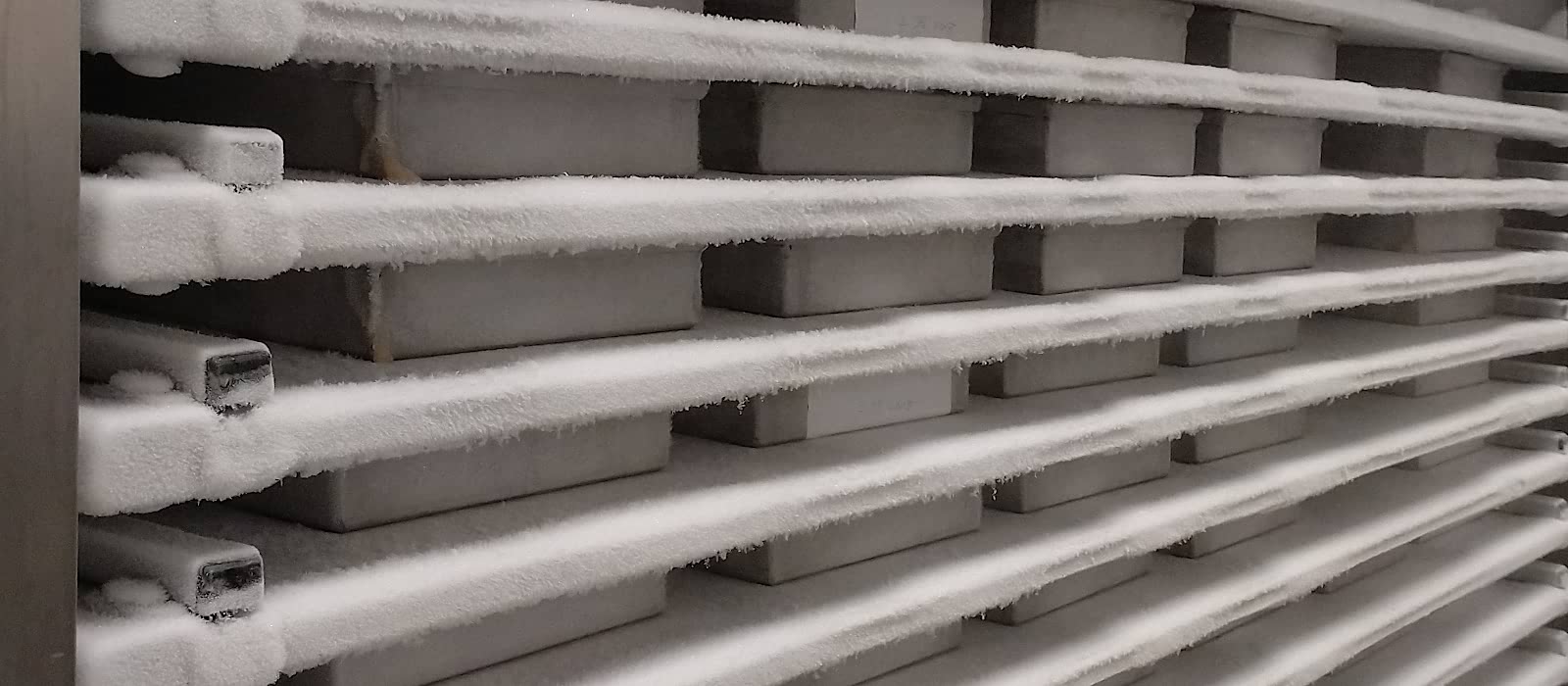 Sustainability in freezing equipment
Environmental sustainability is a key objective in the production processes of Tucal.
Energy efficiency
From an energy perspective, direct contact plate freezers are a sustainable and efficient solution, given that the system requires smaller compressors that can work in a more efficient point. In compact refrigerating installations, we design the equipment according to project requirements, thus optimising cycles and avoiding unnecessary consumption.
Higher performance in use
Plate freezers can perform more cycles per day, which makes it easier to adapt the installation to the real daily production. It is thus possible to perform more cycles at full load, which is more efficient than cycles at half load.
Optimised storage
Bigger freezing capacity in less space and optimised use of the processing area. Blocks of product frozen in plate freezers have a defined size, which helps to optimise palletising and consequently the logistic costs and storage of the frozen product.
Lower refrigerant charge
The freezing solutions developed by Tucal require up to a third of refrigerant charge compared to other solutions in the market. This lower initial charge of refrigerant brings down the cost during the start-up of the system and also leads to a lower environmental impact.
Safe and reliable equipment
Tucal equipment brings together the best service practices (i.e.reducing the working pressure) and high quality materials. It is designed for an easy long-term maintenance, extended useful life and minimised risks.
Secondary refrigerants
Tucal has developed specific solutions to reduce the environmental impact, such as plate freezers and ice machines designed to work with secondary refrigerants, environmentally-friendly fluids.
Efficient manufacturing
Tucal incorporates continuous improvements in the production processes, not only aiming to improve quality and production times, but also looking for a sustainable energy and raw material consumption.