Compact horizontal plate freezer for fruit
Project: Compact horizontal plate freezer
Customer: Melon Bros, IK (Greece)
Date: 2019
Fruit freezing for the production of high quality natural juices requires very short cycles in order to avoid frost formation and product deterioration.
Melon Brothers IK is a producer of "deliciously healthy and environmentally friendly" watermelon juice in Thessaloniki (Greece) whose philosophy is based on a simple industrial process that uses frozen watermelon pulp as a raw material.
After having studied the customer's needs, Tucal supplied Melon Brothers IK with a 15 Station compact horizontal plate freezer, 2.100×1.200 mm plates, able to freeze 1.000 Kg of watermelon pulp in less than two hours up to -25°C, while the working area can reach an environmental temperature of 36°C.
Aristotelis Himonides, Production Manager in Melon Brothers IK, refers to Tucal product as excellent: "Having completed our first campaign, our verdict is that the installation of the compact horizontal plate freezer is an overwhelming success. Set in automatic mode, the unit is uncomplicated in its use and is operated with ease literally by the push of a button. Tucal plate freezer is built like a tank. Whenever we needed technical support during the start-up or to optimise the process, the engineering team was responsive and dedicated to customer service. We can only state that we are really satisfied with the purchase".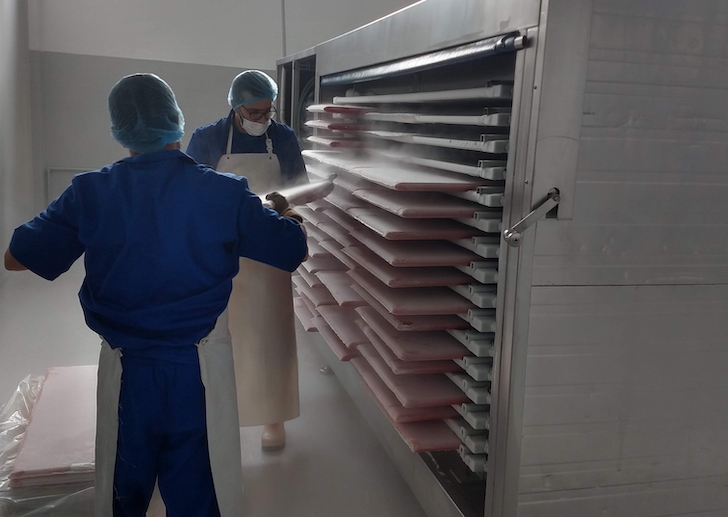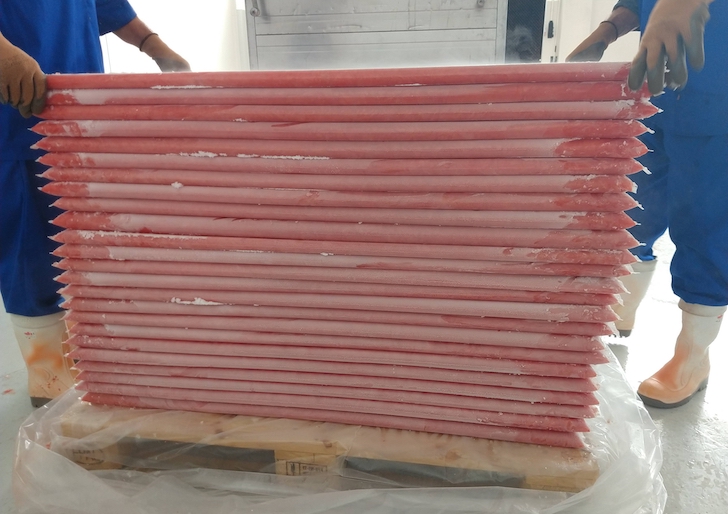 High-quality freezing solutions designed to optimise production