Vertical plate freezers for a meat industry
Project: vertical plate freezers
Customer: La Piamontesa, S.A. (Argentina)
Date: 2020

High capacity meat processing industries work with large volumes of bulk product that need to be frozen quickly and effectively in order to optimise productivity.
La Piamontesa is one of Argentina's leading companies in the production of cold cuts and sausages, also involved in the business of beef and pork meat industrial cold storage. In 2020, their team of engineers contacted Tucal to develop a project with vertical plate freezers for their factory in Brinkmann-San Justo, Córdoba.
La Piamontesa had already been using this vertical plate freezing technology for their meat products, although they had planned to renew and expand their production capacity, facing the following challenges:
Limited available space in the factory.
Ergonomics and optimisation of loading and unloading operations.
Defined size of the frozen blocks.
The team of engineers in Tucal developed a customised project providing several alternatives, all of them documented with drawings and the associated cost. After careful consideration, La Piamontesa finally chose the proposal involving two vertical plate freezers with 24 stations each and three blocks per station, with an estimated capacity of 1.375 Kg/cycle each. The meat industry has thus multiplied its freezing capacity with a vertical plate freezing solution which brings excellent performance and productivity and also respects their two main challenges: ease of operation and ergonomics.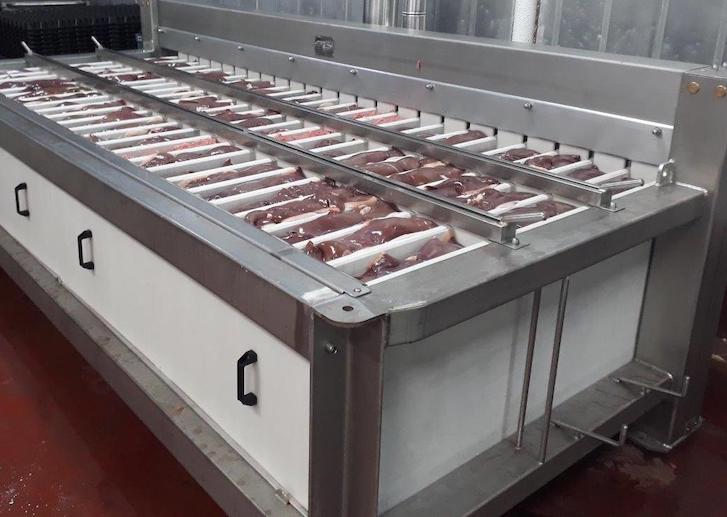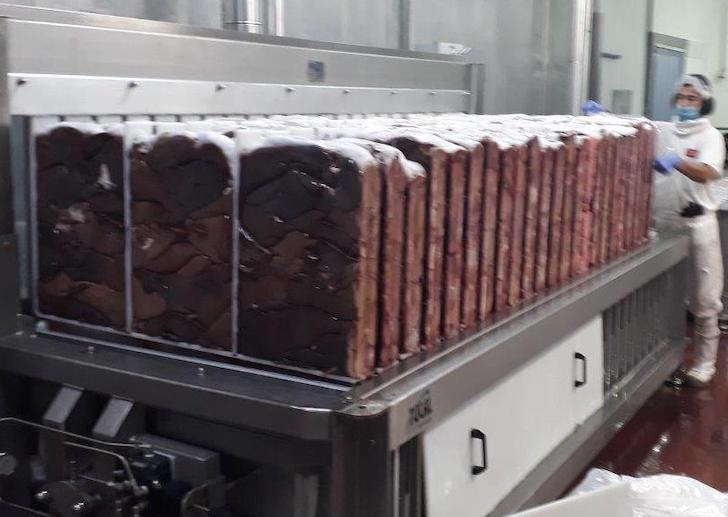 High-quality freezing solutions designed to optimise production